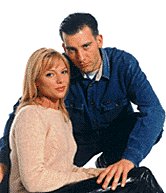 Director – Robert Bierman
Writer – Guy Jenkin
Stars – Clive Owen, Samantha Janus, Roberta Taylor, John Salthouse, Gina Bellman
This one kicks of with a man jumping of a roof. It turns out that it is John Reid former copper and old friend of Nick's (well was, Reid was incharge of the coke Sharman nicked on the force). Now in the books John Reid is the bent copper in A Good Year For The Roses. So back to the plot, John's dead, now the question is was humpty dumpty pushed?
While this is going on a club called Emeralds is blown up, and then Nick and Judith are dumped in to a car. It turns out the club belongs to Emerald Watkins, old gangster and old friend of Nick's. It turns out the person Em thinks bombed his club is person Reid's wife thinks killed him. Manni Ducacus is a rival to Em and someone Reid wanted to put away. So Sharman must find out what is going on.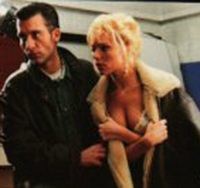 Nick meets Jane, a page three model played by Samantha Janus (Reid's wife's god daughter); she takes him in when the shit hits the fan. Plot wise that's all I'm going to mention, I don't want to spoil it.
This was the first episode of the series, which screened a year after The Turnaround. This one sees Clive Owen with longer hair and razor sharp sideburns. This was a welcome return to the series, although the coming episodes are better.
Availability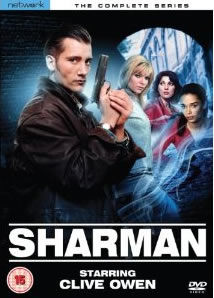 Sharman: The complete series is available on DVD. The DVD contains all episodes, including the pilot episode The Turnaround.