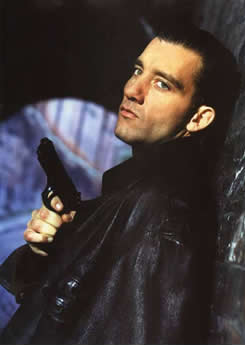 Sharman burst on to TV screens in 1995 with Clive Owen playing private detective Nick Sharman.
The plots of the episodes are basically the same as the books, some events are taken from other books and added, some characters names are different and there is the introduction of Shaman's shoplifting secretary Aggie. The final episodes plot however is the invention of the writer.
Clive Owen is great as Sharman, he is just as you imagine him from the book, Owen's delivery of the sarcastic lines is spot on too. He really gets into the part in the latter episodes especially A Good Year for the Roses.
Episodes
Availability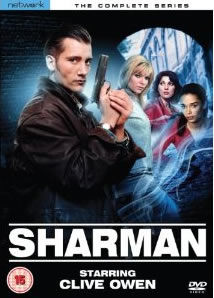 Sharman: The complete series is available on DVD. The DVD contains all episodes, including the pilot episode The Turnaround.