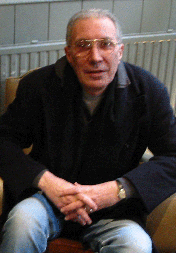 Mark Timlin is the author of the Nick Sharman novels, which were filmed for ITV, as the television series Sharman starring Clive Owen. In a former rock 'n' roll' life, Timlin was a roadie for T Rex and The Who, and he ran a small and quite seedy music venue in Clapham, before turning to writing. His primary reason for picking up the pen was because he knew he could do a better job than most crime writers of the time. He wrote his first novel in 1988 and since then he was written several dozen, in various genres and under assorted names.
Known as the 'bad boy of crime fiction', Timlin has partly redeemed himself by becoming a major critical voice through his regular crime fiction reviews in the Independent on Sunday.
Read Mark Timlin's blog.